Home
Spectrum Infusion
is a North Carolina privately owned home infusion company whose experienced team of pharmacists, nurse clinicians, reimbursement specialists and operations personnel are committed to providing the most innovative and cost effective home infusion therapy to every patient.
Clinical Excellence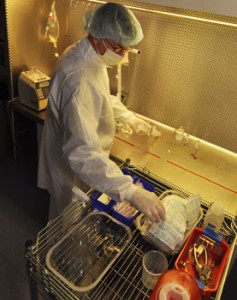 Our experienced clinicians tailor each home IV therapy to meet our patients' needs in the home. Spectrum Infusion has ongoing training and certification of its personnel to provide a quality service to every patient. All Intravenous medications are compounded in our state-of-the-art USP <797> compliant cleanrooms.
Cost Effectiveness
Spectrum Infusion offers an alternative to hospitalization and provides the case management for home IV therapy needs in a less costly environment-the home.
Quality Service —ACHC Accredited
Spectrum Infusion maintains high standards of practice with ongoing quality improvement programs to enhance the services provided to your patient. We are proudly accredited by The Accreditation Commission for Healthcare, Inc. based in Raleigh, NC. (www.achc.org)

Rely on Experience

With over 31 years of home infusion experience in the Triangle area, Physicians and patients can rely on our service with confidence. Our commitment to every patient receiving a home IV therapy is to provide "a reliable and quality oriented service."